Having trouble viewing: View in browser


July 2023
The Insider
News and updates for employers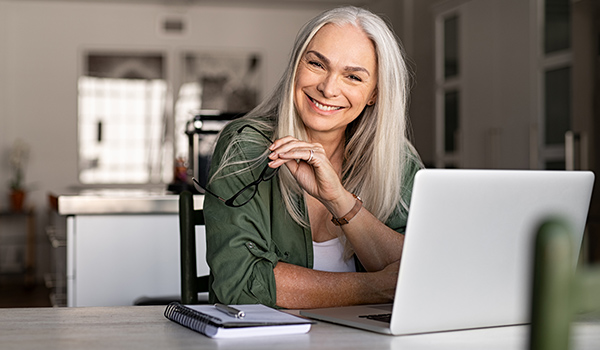 Employer portal: Your one‑stop account management resource
Use our secure employer portal at clients.myahaplan.com to quickly and easily access time‑saving tools and information.

Print and order member ID cards




Manage benefits enrollment by adding or deleting employees

View employee coverage and account transaction history

Change employee or dependent information


Access Benefits at a Glance documents

If you need to obtain access to the employer portal, reach out to your broker or AmeriHealth Administrators account executive.
Track the status of claims
The Claims tab on the employer portal is your hub to view paid and pending claims.
Search for a claim by using one or multiple criteria such as claim ID, account or subaccount number, date of service, or paid date.

View details about the payee, the patient, the provider, and financial information about the service(s).
Manage your financial reports and invoices
Financial reports include administrative billing in invoice form (without PHI) and detail form (with PHI), along with weekly claim funding for medical and prescription services in invoice and detail forms.
Self‑service customer reporting platform
The Index reporting platform makes it easy to get detailed, actionable insights about your organization's health care trends and cost drivers from a suite of reports. Index offers you a comprehensive suite of up to 30 reports focusing on three themes:
Breaks down the use of inpatient, outpatient, professional, and pharmacy services by total dollars and by per member, per month in multiple ways to illustrate utilization and cost.
Provides summary and detailed information on chronic and notable conditions, including medical spend and high cost claimants.
Summarizes preventive screening services, gaps in care, member outreach, and engagement.

Our Care Cost Estimator tool helps your employees save money and avoid unplanned expenses by comparing providers side‑by‑side and estimating out‑of‑pocket costs based on their specific health plan.
---

Healthy You! is a monthly newsletter of reliable health information designed to educate, engage, and enlighten. Featuring information on trending topics along with nutritious recipes, Healthy You! can be used to encourage better health among your fellow employees and their families.

©2023 AmeriHealth Administrators, Inc. All rights reserved.
1900 Market Street, Suite 500 | Philadelphia, PA 19103
If you received this email in error, or do not wish to receive future emails from us, unsubscribe %%$email%%.
View the AmeriHealth Administrators Privacy Policy