Having trouble viewing: View in browser


October 2023
The Insider
News and updates for employers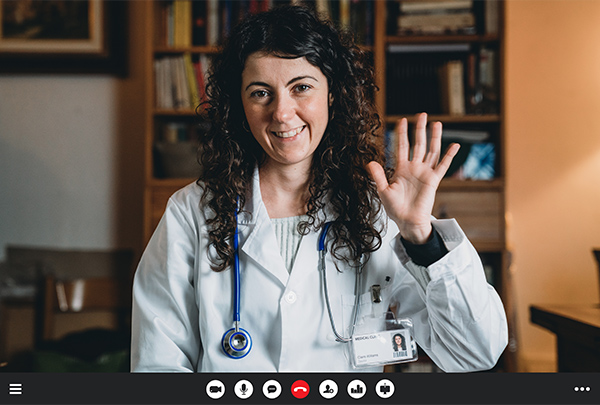 Transforming the health care experience with Teladoc Health
Virtual care services provide clear advantages for you and your employees, such as increased access to care, decreased absenteeism, and savings on other medical costs such as lost productivity, disability claims, sick days, and ER visit claims.
AmeriHealth Administrators is proud to partner with Teladoc Health (Teladoc) to offer telemedicine, telebehavioral health, and teledermatology benefits, effective January 1, 2024.

Value of Teladoc through AmeriHealth Administrators
Teladoc is a global leader in whole‑person virtual health care, with one of the largest virtual care networks in the country. Featuring over 7,000 providers across specialties, Teladoc is helping members get connected — virtually — to care that meets their needs.
While many medical professionals provide virtual care, only Teladoc offers:
Interpreters who are fluent in many languages, including American Sign Language (ASL)

Options for caregivers or babysitters to participate in virtual visits

Seamless integration with other Teladoc products and programs (e.g., Livongo, myStrength Plus)
With Teladoc services available through AmeriHealth Administrators, your employees enjoy reduced costs for virtual care visits, a dedicated team for ongoing support and strategy, and a seamless member experience through integration of data into the Nurse Dashboard, as well as our regular member communications.
Virtual care support anytime, anywhere
Through Teladoc, members always have access to convenient, confidential, and affordable care.

Telemedicine through Teladoc offers treatment for non‑emergency conditions such as sinus infections, flu, sore throats, allergies, earaches, and pink eye. Your employees have 24/7 access via phone or video to board‑certified doctors who can provide a diagnosis, initiate treatment, and write prescriptions.

Teladoc Health Dermatology provides members convenient and reliable skin care from a licensed dermatologist via web or mobile app for a wide range of conditions without the wait, including:
Psoriasis

Skin infection

Rosacea

Skin issues

Members have easy access to quality behavioral health care for a spectrum of conditions, without the obstacles of conventional in‑office options. Your employees can schedule telebehavioral health visits with a licensed therapist, psychologist, or psychiatrist and get support for depression, anxiety, stress, grief, and more, from wherever they feel most comfortable.
In addition to telebehavioral health visits, members also have access to myStrength Plus, a digital mental health resource, through Teladoc. myStrength Plus offers evidence‑based, self‑guided digital content and tools to support your employees through their mental health journey. It tackles their mental health challenges head‑on by eliminating traditional access barriers, catering to their unique needs, and leveraging intelligent personalization to drive long‑term engagement.
Encourage your employees to get connected
Registering for Teladoc is easy. Beginning January 1, your employees can start to utilize their services in three ways:
For questions about the Teladoc offerings, please visit teladochealth.com or contact your AmeriHealth Administrators account executive.

Now more than ever, getting a flu shot is critical to staying healthy. Share this flyer with your employees to encourage them to get their annual flu vaccination this season.
---

Healthy You! is a monthly newsletter of reliable health information designed to educate, engage, and enlighten. Featuring information on trending topics along with nutritious recipes, Healthy You! can be used to encourage better health among your fellow employees and their families.

©2023 AmeriHealth Administrators, Inc. All rights reserved.
1900 Market Street, Suite 500 | Philadelphia, PA 19103
If you received this email in error, or do not wish to receive future emails from us, unsubscribe %%$email%%.
View the AmeriHealth Administrators Privacy Policy