This year's report reflects the significant changes we've seen in the self-insurance industry throughout the COVID-19 pandemic. From never-before-seen claims to new diseases, the past year has truly been unprecedented. You will also find data on the increasing number of life-saving transplants and million-dollar claims. We have seen delayed FDA approvals of cell and gene therapies due in large part to the pandemic, but we expect to see an increased pipeline of these treatments in the next 12-24 months.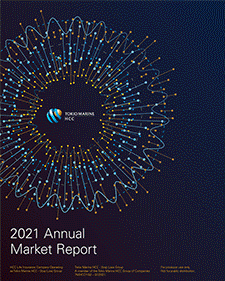 We hope you will find this information useful and encourage you to reach out to your regional marketing representative if you have any questions, or visit our website to learn more about our products and services.

TMHCC is a leading provider of medical stop loss coverage provided through brokers, consultants and third-party administrators. By listening to the demands of the market, we have developed exceptional products, unparalleled resources and value-added services that set us apart in the industry. Visit our website to learn more about our innovative stop loss, Taft-Hartley, captive and organ transplant solutions.