Annual Market Report

Tokio Marine HCC – Stop Loss Group (TMHCC) is pleased to introduce our inaugural Annual Market Report for 2020. It has been an eventful year with the impacts of COVID-19 and the resulting economic strain on businesses. Now more than ever, TMHCC is committed to keeping you and your clients informed and up to date on the continually evolving stop loss market.
Inside TMHCC's Annual Market Report, you will find an overview of the current stop loss market with comments from Jay Ritchie, President of TMHCC- Stop Loss Group, regarding the future of the stop loss industry. We have included data regarding claims and claim trends, industry and legislative information, and solutions for dealing with issues that develop in the market. We hope you will find this information useful and we encourage you to reach out to your regional marketing representative if you have any questions.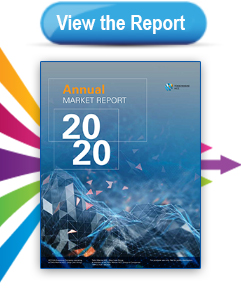 We thank you for your business and look forward to continued success in 2021.

TMHCC is a leading provider of medical stop loss coverage provided through brokers, consultants and third-party administrators. By listening to the demands of the market, we have developed exceptional products, unparalleled resources and value-added services that set us apart in the industry. Visit our website to learn more about our innovative stop loss, Taft-Hartley, captive and organ transplant solutions.